---
Will Hopkins  talks about the use of  connected technology in the  kitchen, bedroom and bathroom space.
---
Will Hopkins,  gives advice and insight to  retailers on getting involved with Smart Home Technology.
---
Want to dip your toes in the smart home waters? We caught up with Will Hopkins, managing director of UK-based Your Smart Home, to find out how switching on could help you switch off.
TMT News – The 2017 Telecoms Awards – July 2017
---
Your Smart Home have  again received commendation at the TMT awards, this time being named "Best for Luxury Smart Home Installations – UK".  Coupled with last year's award, Your Smart Home continues to go from strength to strength, offering  a  service of distinction, continuing to fulfil our brief of "Comfort and Control, without the Complication".
---
The client says he is thrilled with the outcome of the project, "in particular when it works so well you don't event need to think about it, it just works."
---
What is cooking in the newly remodelled London Sub-Zero and Wolf show-room? A  taste of delectable smart tech improvements are on the menu.
TMT News – The 2016 Telecoms Awards
---
Your Smart Home have been awarded the prestigious, "Most Cutting-Edge Smart Home Installations 2016 – UK" award by the 2016 Telecoms Awards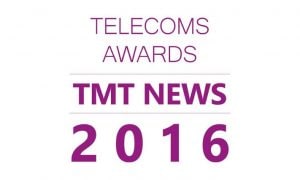 Retail Touch Points – May 12, 2016
---
Appliance retailer Sub-Zero & Wolf offers a variety of home appliances with hefty price tags, so the brand turned to Your Smart Home, a technology integration firm, to design and install an integrated A/V infrastructure inside its London-based showroom, to upgrade from previous systems that had proven unreliable, while also offering customers a high-end shopping experience.
Commercial Integrator Europe – 29th March 2016
---
Sub-Zero & Wolf knew that it had a lot of work to do when it came to renovating its Knightsbridge showroom in London, which is why it enlisted outside help in the form of integration firm Your Smart Home.
Telegraph Luxury – June 19, 2014
---
Your Smart Home's approach is to "de-clutter and simplify" the way we interact with all devices, controlling television, music system etc with a single remote control or a smart phone.
HiddenWires – 5th December 2011
---
Multiroom audio has long been an integral part of custom installation. With an ever-expanding marketplace, greater product diversity, and an increasing variety of sources to integrate, choosing the best system for the job can be a challenge.
HiddenWires – 5th October 2011
---
As smart home technology starts to become more commonplace in the UK, the demand from consumers to integrate even more appliances continues to grow. Whilst many of the new domestic offerings come in a wireless form, there is still no beating a wired system when it comes to speed, reliability and fault-finding. With home automation now spanning every aspect of living however, even the simplest of automation jobs can be far from straightforward.
Association for Consultancy and Engineering – July 2011
---
In the closing years of her life Mother Teresa reflected on her work, acknowledging that it "was just a drop in the ocean". However, she continued with: "But if the drop were not there, the ocean would be missing something." This rather poignant testimony to her valuable work sets the scene for how we should establish long-term sustainability.