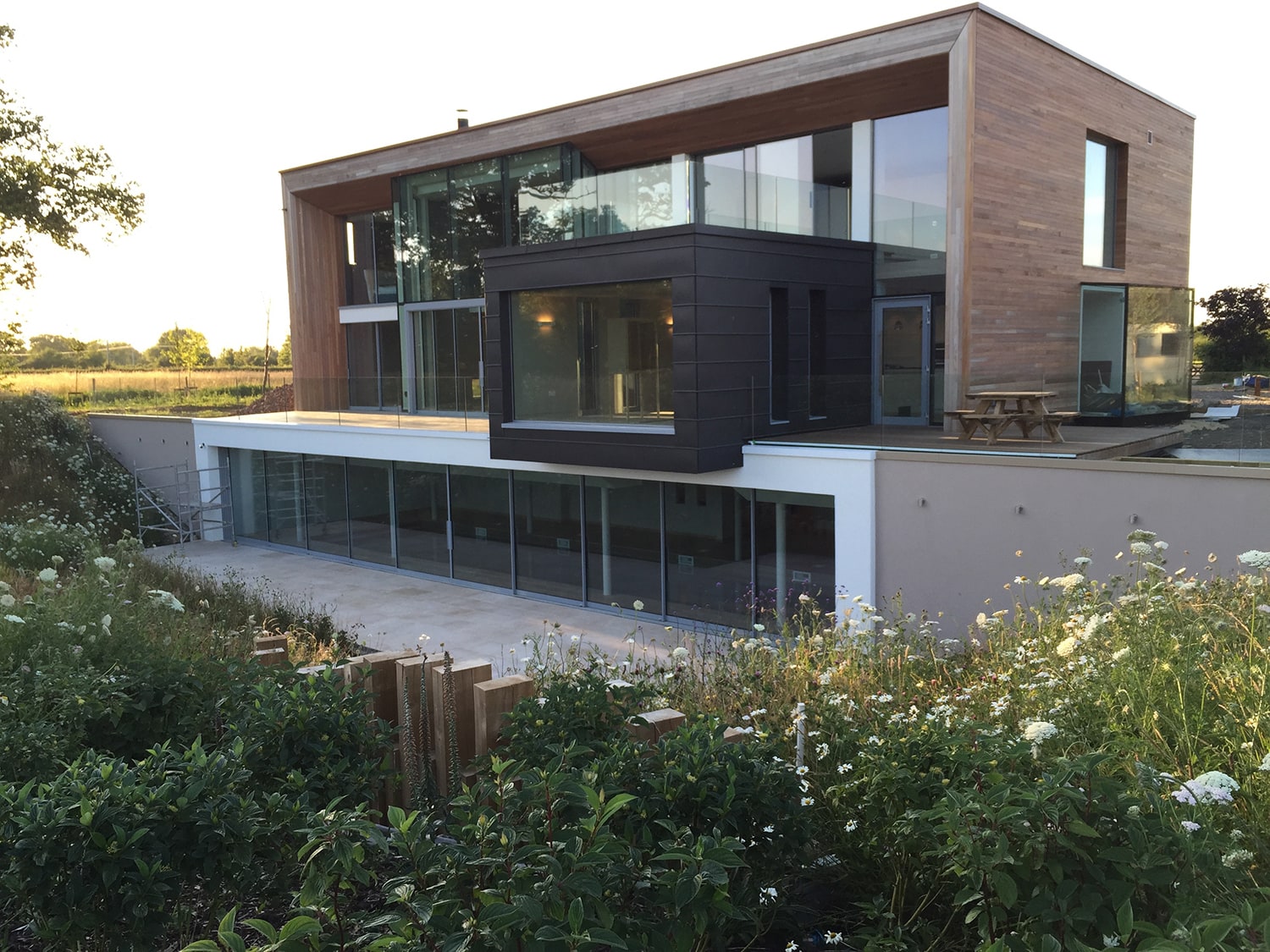 Raising more questions than answers?
There's probably 101 things you want to ask about smart homes and and the possibilities for your project, so get in touch! We love chatting about developments in connected homes and would be delighted to answer any and all of your questions. In the mean time, see below for answers to some of our common queries.
What is smart home automation?
Smart home automation is the use of technology to enhance and simplify the environments in which we live, enabling us to maximise our enjoyment of them.
What's the difference between home automation, smart homes and connected homes?
Nothing! They're all ways of saying the same thing, that is, homes or spaces where activities, features or appliances are controlled remotely (or automatically) by technology such as a computer or smartphone. Home automation allows all the devices in your home to work together seamlessly.
Can I put a smart home system into my existing home?
Absolutely! We love installations in new builds as they're a blank canvas, but we also love a challenge. There's various ways we can install our systems into existing buildings from re-wiring to retro-fit options that allow us integrate into completely finished spaces without any disruption.
I'd love a home cinema, does it have to be part of a wider install?
Not at all. We often install stand alone home cinemas, they're great spaces for your home and perfect places to bring family and friends together. Home cinemas can be installed in any room in your house, and as well as creating an epic cinema experience we can also automate the room as required, for example dimming the lights, bringing down the screen and closing the blinds as you start the movie. Almost anything is possible!
Can you really automate my WHOLE home?
Yes! Our installs are fully bespoke, so we can work with every room in the house or just a few. From TVs in the bathroom to recipe iPads in the kitchen; music to sing to in the shower to mood lighting in the lounge. There's a huge (and ever expanding) list of possibilities.
How much does it cost?
The age old question! Conversation and initial consultation are always free of charge. Our installs are 100% unique and bespoke to you, so it's impossible to quote a price online. What we can promise is you'll always receive the best value for money, we'll never try and sell you something you don't need and we only install brands and functionality that we believe in and would confidently install in our own homes. Whilst we specialise in luxury properties we have a range of brands and options to suit all budgets, spaces and property types.
Do you only do homes?
No, not at all. Our technology can be installed in a huge range of properties, including, commercial buildings, offices, horse boxes, ski chalets etc. We've also applied our technology to medical situations to provide solutions for care homes and to adapt homes for people with different abilities. It's not just about luxury homes, it's about creating functional, non-complicated spaces whether for work, play or home.
Will it increase the value of my home?
We certainly believe so. The importance of technology in our lives is expanding at a huge rate, and becoming integral to our lives. Investing in home technology can improve quality of life and therefore increase the value of your property. It will also set you property apart from all the others.
It is, however, vital that any install is future proof, there's nothing worse than technology that's out of date before it's even installed. Our systems are fully future-proof and easy to adapt as technologies change. If you are installing home technology purely to increase the value of your property we recommend seeking expert advice first to ensure it is appropriate for the geographical area and size of property.
Can you work with my interior designer/architect?
Of course, in fact we think it works best when our systems are created with your interior designer or architect as that way they're seamlessly integrated into your wider designs and aesthetics. The earlier we can get in touch with the rest of your build team the better.
My new home has home automation and i'm stuck, can you help?
Absolutely. We're often called into homes where the buyer or new residents are unfamiliar with systems installed. We can offer advice on how different control systems work, offer programming changes to suit your families lifestyle and adapt systems to work with your devices. Get in touch and you'll soon see how simple and adaptable smart home systems can be for every member of the family.
Do your systems have a guarantee?
Yes, our systems offer a range of guarantees for both components and programming. We offer a lifetime guarantee on our programming (please ask for more details) and the components/devices installed have guarantees ranging from 12 months to lifetime of the product depending upon the brand/unit. We can give you full details of applicable guarantees for each part of your install as required. We also offer a range of post-install support packages that include product updates, service visits and programming changes.