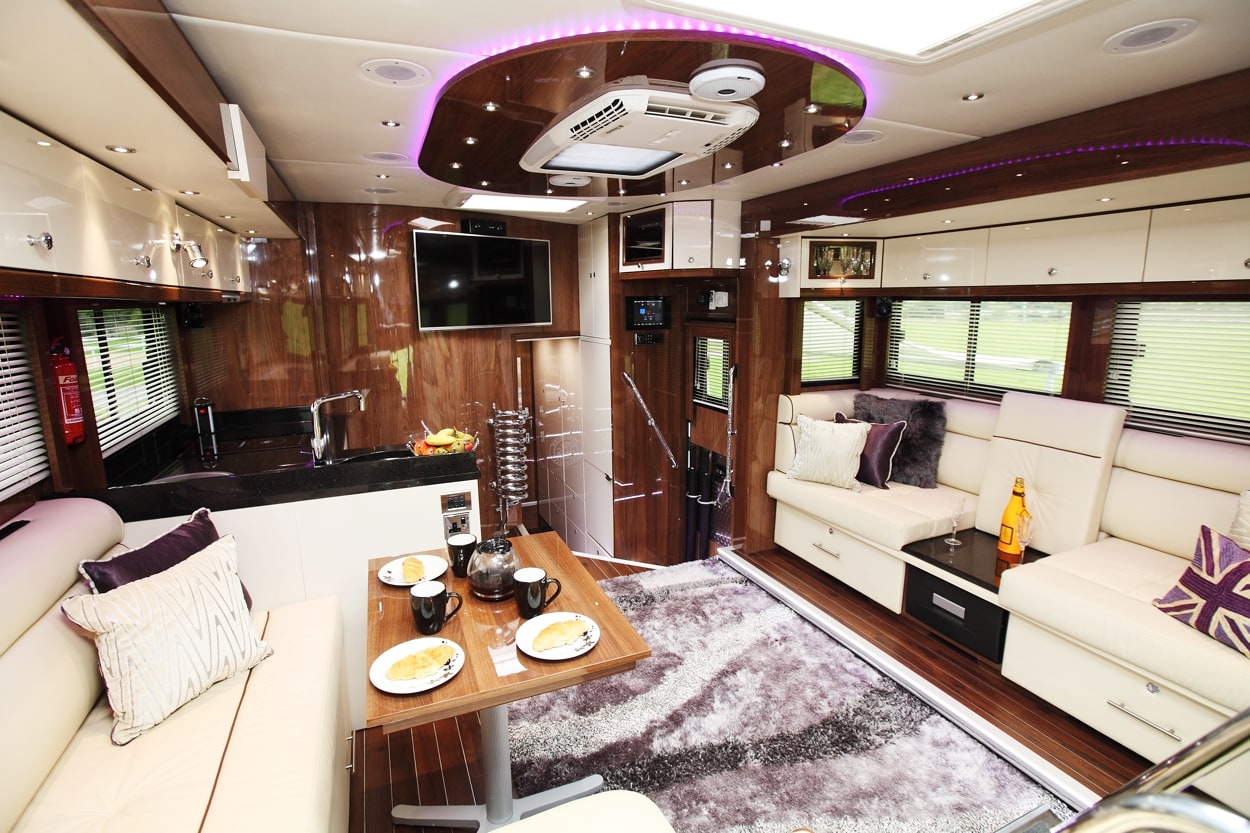 A home from home, for you and your horses
Whether you want a one off installation in your wagon living or a system that's fully integrated into your home automation system we have a solution for you.
At Your Smart Home we know how important it is to be comfortable and connected when you're away from home. Our systems are perfect for small spaces, including horse boxes, and we've partnered with Oakley to offer you the best in mobile luxury and performance.
Our systems can operate stand-alone or as part of your wider smart home system to integrate your media and audio with your home. We can automate your lighting, heating and security as well as offering TV, media and audio solutions for your living area.
As well as automating your living area our systems can also aid the comfort of your horse. Heating levels for your box can be set remotely, drinking water warmed for your return from the cross country course and text messages sent to your phone if too much movement is detected whilst your horse is boxed. The comfort and security of you and your horse is our optimum aim.
Our systems can be installed during the build stage of your wagon as well as retro-fit solutions for all brands and models of vehicles. For more information on our full range of equestrian services please get in touch.